Usability, flexibility, and system openness are key!
INTEC DIGITAL SOLUTIONS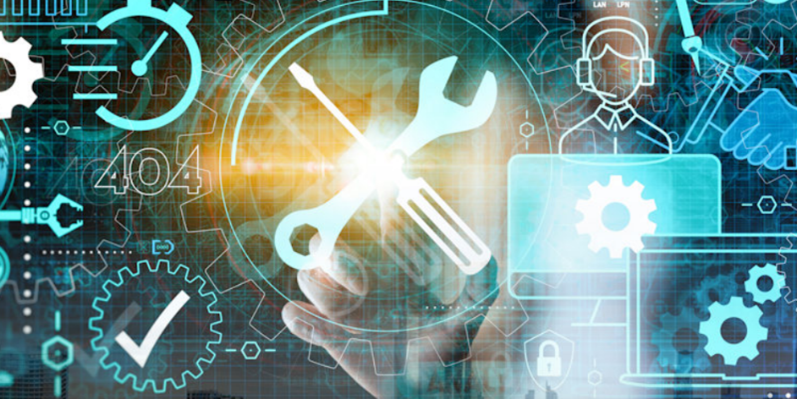 For some time now, we have been evaluating the requirements of our customers, partners, and prospects, and thus also their expectations of maintenance asset management software. In the process, three decisive factors have emerged: Usability, Flexibility and System Openness, which increase the Return on Investment (ROI) both directly and indirectly. The industry demands ergonomic software solutions that adapt to the needs of the user and not vice versa. In the maintenance industry, as in many other sectors, software vendors primarily provide solutions. The term solution is used in this context because, optimally, the software to be implemented is intended to accomplish a thoroughly difficult task. Unfortunately, as is so often the case with such universal platitudes, in practice it is often the case that maintenance software causes extra work and does not find any acceptance among employees. On the one hand, we have the employee on the store floor who, as a maintenance person, accepts orders, works on orders, creates various confirmations, and wants to do this as quickly and easily as possible. On the other hand, there is the maintenance manager, maintenance planner or department manager who wants optimal planning and management of the resources available to him. Subsequently, the person should also receive meaningful key figures such as plant efficiency or the universally known Overall Equipment Efficiency (OEE). Since we are currently living in a digital era, where the "millennials" are already fully integrated in the labor market, one should keep certain standards that have been established over the years. To minimize the amount of training required for maintenance software, the goal is to ensure ease of use that follows the established standards of Windows or Macintosh. This includes supplementary functions such as the use of the software solution with all standard browsers (Edge, Chrome, Firefox, or Safari), a free configuration of the dashboard or desktop including KPIs, self-definable icons and look feel, configuration using Drag&Drop or a multi-desktop function within the web browser, to name just a few of the countless relevant criteria.
In addition, however, the industrial user wants a flexible solution. Every company or production facility has different work processes that one would ideally like to represent with the offered software. Whether it is a complex plant structure on n-levels or a very specific workflow in the order processing of unplanned or recurring maintenance measures, the important thing is that sufficient flexibility is offered to be able to represent all eventualities. Here we talk about the customizing of a business application and in the same breath we should also talk about the associated costs. Customizing is an important source of revenue for software vendors besides software licenses, but at INTEC we believe that the expenses for customizing, and adaptations should not exceed 10% of the sales volume of software licenses. Furthermore, a fair software vendor should also offer the possibility for customers to adopt their own layouts and customizing modifications without having to charge expensive man-days for consultants and programmers. All this is possible with INTEC's disruptive web development framework WebRDF and maintenance software XMaintain, as we completely decouple customizing from programming and only database knowledge is required to make system adjustments.
Finally, there is one criterion that is currently being loudly demanded in the industry: A new software and enterprise application to be acquired must be system open. This means that the software solution must have an open architecture that enables connections to third-party systems or systems that already exist in the company. Thus, programming interfaces should exist for each module or at least be easy to implement. Most companies use different store floor data collection systems or MES systems as well as SAP and various ERP systems such as Navision or Infor, which are leading in the areas of procurement or controlling. To ensure optimal communication between all these solutions, both cloud-based and client-server solutions are obliged to offer the latest API technologies (WEBSERVICES). Not only the communication to other systems is crucial, but also the support of different database solutions. Here, an innovative system should work flawlessly with both the paid database variants of Oracle and MS-SQL as well as with free alternatives such as PostgreSQL, which can be of particular interest to SMEs. However, this question becomes superfluous if the choice of hosting is made in an external data center of the software provider or if the SaaS (Software as a Service) model is chosen. In these models, which are also offered by INTEC, the contractor is the one who assumes responsibility for database licenses, operation, and database performance.
INTEC Digital Solutions and our CMMS XMaintain are confronted with the above requirements on a daily basis by our customers and prospects. In the course of this, we deliver exactly what the market demands with our disruptive software solutions and work closely with our customers to make further developments that find clear application areas in the practice of cross-industry production sites.